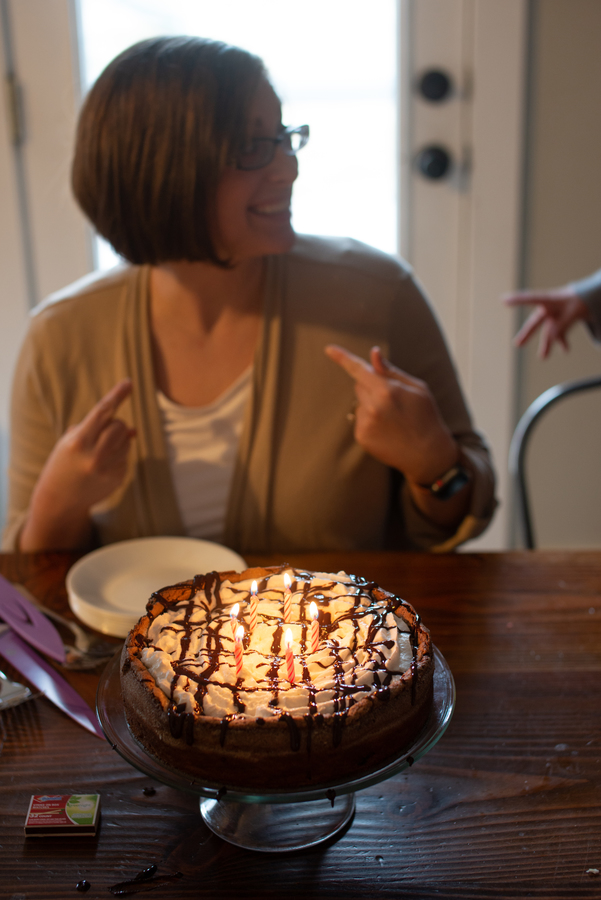 NIKON D800
Sigma 50mm F1.4 EX DG HSM
ISO 640
F2.8 1/80 second
Becca's birthday was today!
And I only got a few shots before the battery died mid shutter release and locked up the camera so I didn't get a very good shot. I probably should have grabbed one of my 5 spares instead of spending 15 minutes trying to figure out what was wrong with this one. I got it fixed, but a bit too late for a good shot.