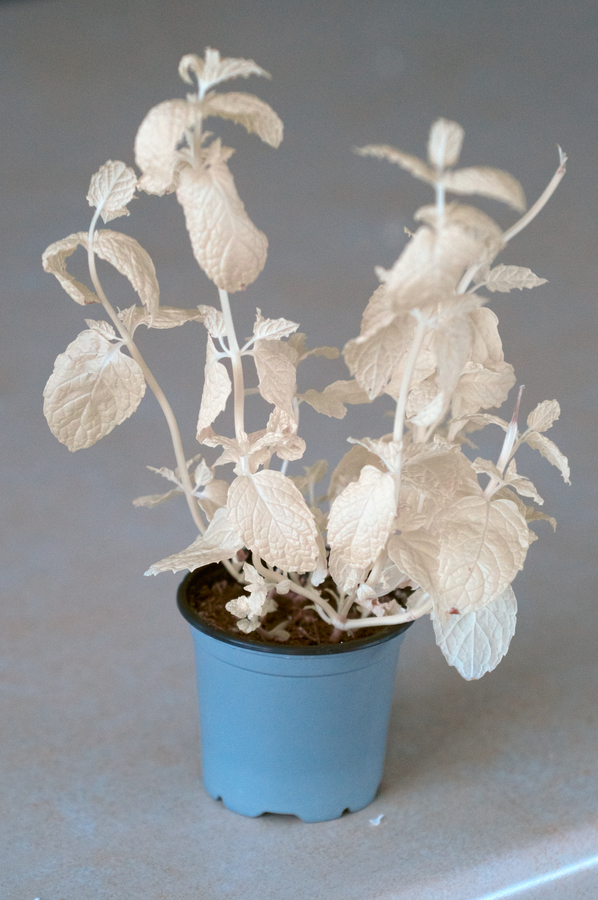 NIKON D3200
AF-S VR Zoom-Nikkor 70-200mm f/2.8G IF-ED
ISO 800
F3.5 1/250 second
Last photo with my full spectrum D3200. I've sold this one, and returned a D70 I had been borrowing, so I'm down to 6 DSLRs, which is totally a reasonable number.
The mint plant, shot with a red #25 filter.