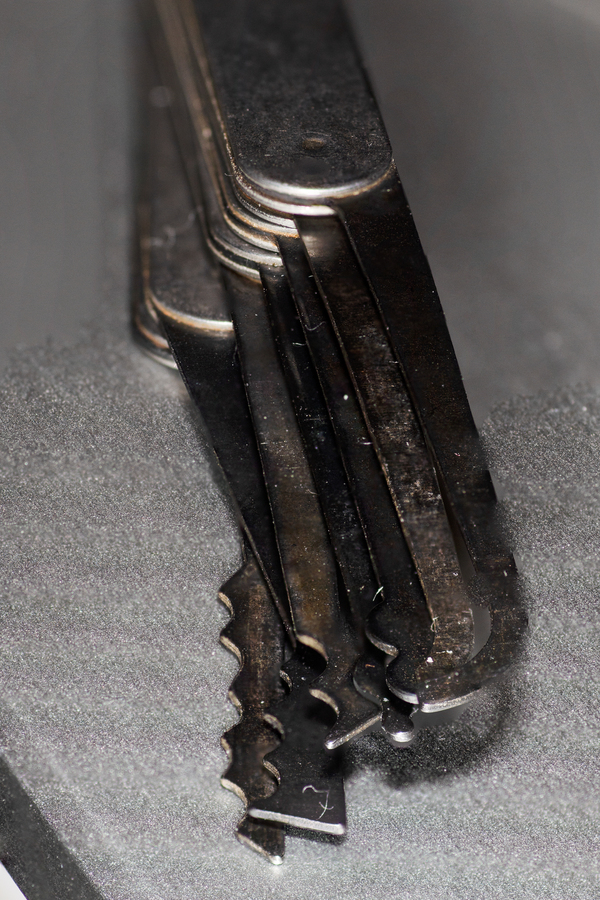 NIKON D7000
Tamron SP AF 90mm f/2.8 [Di] Macro 1
ISO 200
F8.0 1/60 second
A neighbor got locked out of one of their rooms, and needed help getting in. I pulled out my old picks and was able to get through it.
I tried focus stacking, but it went very poorly. I don't care enough to reshoot it.