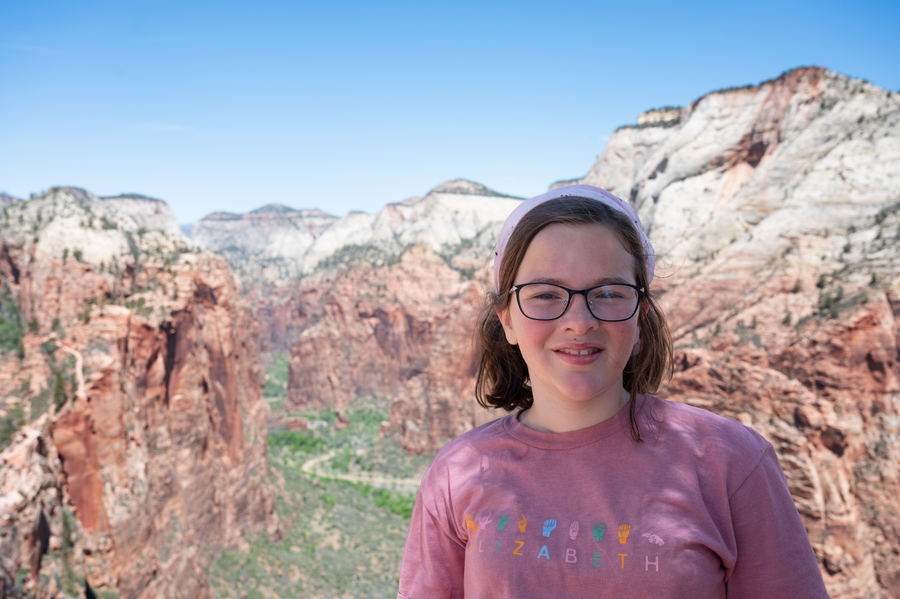 NIKON Z6
Nikkor Z 24-70mm f/4 S
ISO 100
F6.3 1/250 second
Zion National Park, UT
Elizabeth and I hiked to the top of Angles Landing. If you haven't heard of it, it's worth checking out some youtube videos on it. Elizabeth did such a good job hiking it, she now wants to hike the narrows, which follows the river behind her in this shot.